Aims
Over the last 25 years or so, entomologists and naturalists have noted winter activity of Bombus terrestris (the Buff-tailed Bumblebee). Workers have been seen foraging at a wide range of winter-flowering plants, and males have been reported flying in February. What is quite clear is that a small proportion of mated queens will establish nests in the Autumn, and these can exploit the increasing amount of forage resources available throughout the winter in our gardens, parks and amenity areas.
BWARS is working closely with Dr Richard Comont of The Bumblebee Conservation Trust to gather new data on this phenomenon, to add to the information provided in the past. This Autumn and Winter we hope to garner more data so that we can attempt to answer some further questions about winter activity.
One of the most useful things that can be done is to have a repeated series of observations in the same sites (once per fortnight in suitable conditions) so that the dynamics of winter-active populations can be established. Additional information we are particularly keen to have is as follows:
Where in Britain (or Ireland) does winter activity occur?
Are species other than Bombus terrestris involved?
Is winter activity purely an urban phenomenon?
Which species of plants are visited?
What is the nature of visitation - nectaring, pollen collecting or both?
Which caste or sex is involved in visitation?
What are the best weather conditions and temperature for activity?
For more information about winter-active Bumblebees you can download the Information Sheet or contact Dr Comont at richard.comont[at]bumblebeeconservation.org
For published Information on winter activity and foraging rates see Stelzer et al (2010). You can download the original article via the Bibliography entry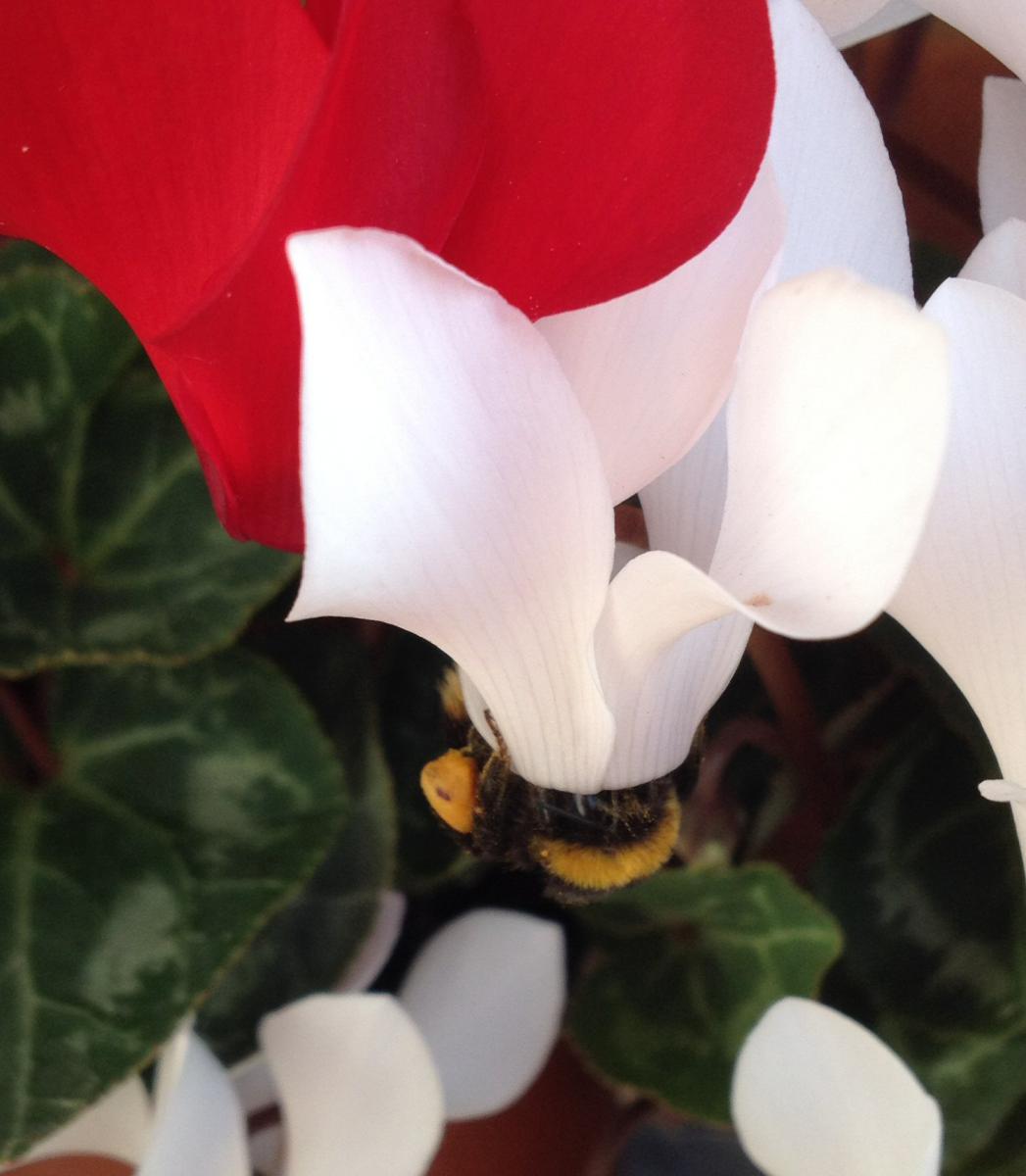 Worker B. terrestris at Cyclamen flowers
Photo: Stuart Roberts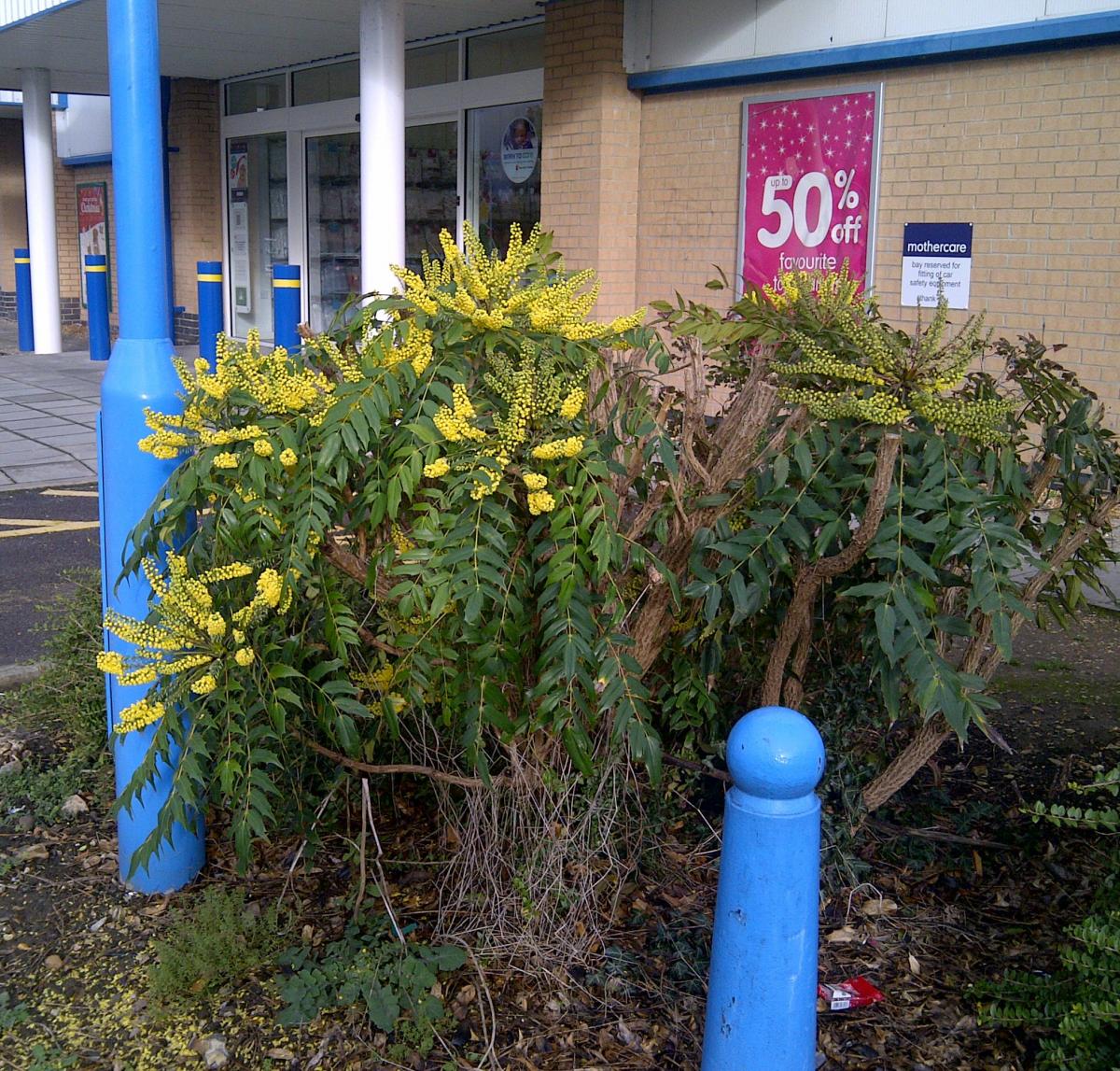 Urban amenity planting of Mahonia in Salisbury.
Photo: Stuart Roberts